津山城址春満開
Spring bloom Tsuyama ruined castle.
4月10日、津山城址へ行きました。
I went to the Tsuyama ruined castle on April 10.
なかなか咲かなかった今年の桜ですが満開でした。
This year the cherry blossoms were blooming late. But on this day were in full bloom.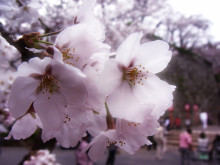 ご覧の通り春爛漫です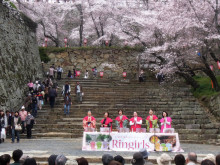 湯原温泉の女将(おかみ)たちがハンドベルと歌を披露してました。
Yuhara landlady of the hot spring, has been playing handbells and songs.
のどかな春のひとときでした。
Was a time of idyllic spring.